Our main products are:
Speed control plate series:
• ESD5500E, ESD5111, ESD5119, ESD5120, ESD5220, ESD5221, ESD5330E, ESD5520, ESD5570E, ESD5522E, ESD5525, ESD5530, ESD5550E,..;
Cummins speed control board: 49140904914091306232230623233044196304419530327333037359,
3098693, solid Thai EG2000
Two, AVR adjustable plate series:
• Standford (STANFORD), AVRSX440, SX460, MX321, MX341, AS440;:
LEROYSOMER, AVR:R230R731, R250, R438, R448, R449, R450,
• Marathon (MARATHON) AVR, DVR2000, B-527065;: SE350EA350
- Basler (BASLER) AVR: AVC63-4, VR6, AVC63-7F;
Malali - (MARELLI) AVR:M40FA640A, M16FA655A;
Audi, MECCALTE, AVR:UVR6, SR7;
Three 、 unit controller series:
Deep sea controller:
DSE5110, DSE5120, DSE5210, DSE5220, DSE501K, DSE701, DSE702, DSE703, DSE704,
DSE710, DSE720, DSE5510; P810 data lines
The controller: AFM25, MRS10, MRS11, MRS16;
• macro Jin controller: ATS100, ATS-102, GTR-101, GTR-168;
Other controllers: seven lights board, GTR-17, GU320, GU320B
Four 、 load allocator / synchronizer series: SYC6714, LSM672,
Five, and computer interface card series: EAM100, EAM105, EAM108 six, Cummings Hei executor: 3408326340832434083283408329,
External actuators: ADC225-12V, ADC225-24V, ADC100, ADC120, ADC175, etc.
And charger series, actuators, over-current protection device, oil pressure meter, water temperature meter, engine tachometer, etc., - parts, various sensors
Our colleagues are making great efforts to introduce more new products for you!
We are in a new attitude, first-class service and excellent quality of return of new and old customers. We sincerely welcome domestic and foreign merchants to visit our company!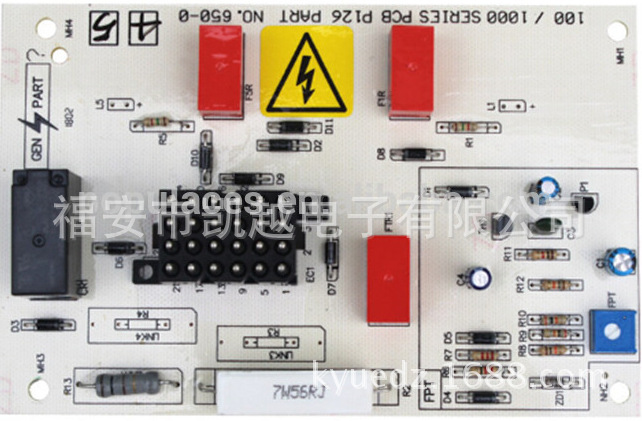 We offer a one year warranty for all our products. If in the warranty period, because our product quality problems, you can choose to return, exchange or free maintenance. If the warranty period is over, but there is a warranty requirement, you can contact us directly, and we will contact the special technical engineer to contact you.

Our company specializes in producing all kinds of generator and generator parts. The main products are: deep series lead-acid battery charger, controller, solenoid valve (switch), switch, current transformer, rectifier, regulator, sensors, actuators, starting relay, AVR, generator shell etc.. If necessary, please call us.
产品名称:GOTOH 双摇颤音系统
生产厂家:日本 GOTOH
型号规格:GE1996T,底座高度 36MM , 详细尺寸请见最后一张图片
使用范围:部分双摇电吉他,请根据数据选择。
物品颜色:银色 CR
产品性能:做工精密,颤音非常灵活稳定,不用多说,懂的都知道。
其他备注:
1、本套装产品不含双摇琴头锁,如需要琴头锁的朋友可以到本店铺"双摇琴枕"栏目购买原装琴枕,同时购买原装琴枕和琴桥的朋友可以享受9折优惠。
2、关于本产品和常见 Floyd Rose 互换问题,在次说明一下 。 首先 GOTOH 琴桥两个支点中心间距为 74MM ,这个尺寸是和 Floyd Rose 系列是相同的。其次要看整体尺寸的长度和宽度, GOTOH 的整体宽度为 91MM ,总长度为 75MM 。 Floyd Rose 认证系列 整体宽度为 91MM 或者 94MM , 总体长度为 70MM , Floyd Rose 和 Floyd Rose special 系列整体宽度为 91MM ,总体长度为 70MM 。 从以上数据来看, GOTOH 和 Floyd Rose 系列两点间距 和 宽度 都没问题,唯一的问题就是总体长度。所以大家先想一下 如果把你的琴桥加长 5MM 后,你的琴桥槽是否能放得下,如果放得下,就可以互换,如果放不下,那就换不了!
Please be aware that due to your computer monitor display the color may have some difference between the picture and the physical item

Please according to you to buy the dress fabric, select the corresponding fabric color chart
产品名称:GOTOH 双摇颤音系统
生产厂家:日本 GOTOH
型号规格:GE1996T,底座高度 36MM , 详细尺寸请见最后一张图片
使用范围:部分双摇电吉他,请根据数据选择。
物品颜色:银色 CR
产品性能:做工精密,颤音非常灵活稳定,不用多说,懂的都知道。
其他备注:
1、本套装产品不含双摇琴头锁,如需要琴头锁的朋友可以到本店铺"双摇琴枕"栏目购买原装琴枕,同时购买原装琴枕和琴桥的朋友可以享受9折优惠。
2、关于本产品和常见 Floyd Rose 互换问题,在次说明一下 。 首先 GOTOH 琴桥两个支点中心间距为 74MM ,这个尺寸是和 Floyd Rose 系列是相同的。其次要看整体尺寸的长度和宽度, GOTOH 的整体宽度为 91MM ,总长度为 75MM 。 Floyd Rose 认证系列 整体宽度为 91MM 或者 94MM , 总体长度为 70MM , Floyd Rose 和 Floyd Rose special 系列整体宽度为 91MM ,总体长度为 70MM 。 从以上数据来看, GOTOH 和 Floyd Rose 系列两点间距 和 宽度 都没问题,唯一的问题就是总体长度。所以大家先想一下 如果把你的琴桥加长 5MM 后,你的琴桥槽是否能放得下,如果放得下,就可以互换,如果放不下,那就换不了!
Please be aware that due to your computer monitor display the color may have some difference between the picture and the physical item

Please according to you to buy the dress fabric, select the corresponding fabric color chart